Washington Nationals pitcher Trevor Williams has voiced his deep concern over the Los Angeles...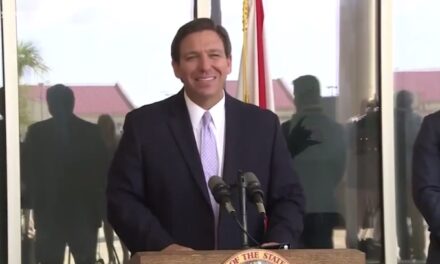 CLIVE, Iowa—Florida Gov. Ron DeSantis said Wednesday in the first formal stump speech of his 2024...
Human Events host Jack Posobiec recently discussed the modes of intimidation currently going on...
As nearly every standardized test is showing, our schools are doing an abysmal job teaching kids...
Latest News and Commentary
Democrats and Republicans reached an agreement to lift the debt ceiling, and nothing is going to...
Read More

13-MINUTE NEWS HOUR
Democrat Rep. Alexandria Ocasio-Cortez issued a challenge to Republican Sen. Ted Cruz on Twitter,...
The NAACP is taking politics to a whole new level by issuing a travel warning to Blacks and other...
Joe Biden delivered a commencement address at Howard University and said that the biggest teror...
Alexandria Ocasio-Cortez and other leftists are in a meltdown over CNN's primetime town hall...
Joe Biden kicked off his 2024 reelection campaign with a sit-down interview with MSNBC. In...
In a move that defies reality, Joe Biden has named Kamala Harris as the new artificial...
Progressives are in a meltdown, because a California restaurant plays the national anthem each day...
A local establishment is feeling the effects of wading into the woke controversy involving Bud...
Alexandria Ocasio-Cortez used an MSNBC interview with former White House Press Secretary Jen Psaki...