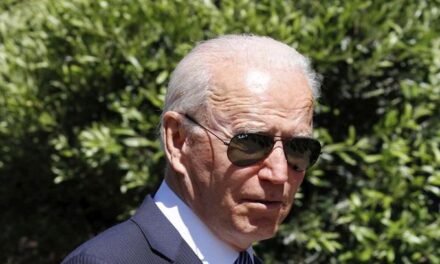 The flailing efforts of those controlling the Biden cabal to convince other nations that it is a...
Officers on the Portland Police Bureau's Rapid Response Team in Oregon voted to resign en...
Georgia's Stacey Abrams said Thursday she supports West Virginia Sen. Joe Manchin's proposals for...
A group of Democratic lawmakers on Wednesday called on Congress to increase funding for high-speed...
Latest News and Commentary
A new report published this week has found that 25 corporations that have declared support for the...
Read More

13-MINUTE NEWS HOUR
Concerned Americans are fighting back against critical race theory, and radical leftists are in a...
Republican Rep. Liz Cheney continues her efforts to divide the Republican base. Cheney's...
As CNN's ratings continue their downward slide, network anchor Jim Acosta called out Fox...
New York Times editorial board member and MSNBC contributor Mara Gay has a big problem with...
Twitter has taken hypocrisy to a new level! The big tech giant recently deleted a tweet from...
Alexandria Ocasio-Cortez is at it again… saying things that just make you scratch your head....
Covid variant names are "stigmatizing" and "discriminatory." That's...
Kamala Harris' Memorial Day post has drawn considerable backlash across the internet. Rather...
Atlanta City Councilman Antonio Brown voted to defund the police. Now, as a mayoral candidate,...