UNITED NATIONS (AP) — The United Nations says the Taliban, Afghanistan's new rulers since...
A day doesn't pass without more striking evidence that our ruling elites are not only evil...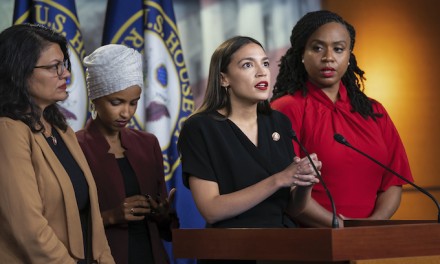 Democratic Party leadership in the US House of Representatives removed about $1 billion of funding...
Latest News and Commentary
SAN FRANCISCO (AP) — The mayor of San Francisco was spotted dancing and singing along to live...
Read More

13-MINUTE NEWS HOUR
Joe Biden headed to the beach over the weekend as multiple problems continue to grow for his...
Joe Biden did it again. During a press conference with leaders from the U.K. and Australia, Biden...
Alexandria Ocasio-Cortez was in full virtue-signaling mode this week as she attended the exclusive...
This past Saturday, as Americans paused to remember those lost during the attacks of September 11,...
The resurgence of the terror threat in Afghanistan thanks to Joe Biden's disastrous exit...
White House Press Secretary Jen Psaki stunned Fox News' Peter Doocy by claiming that the...
Tripwire Interactive CEO John Gibson was fired from the video game company for being pro-life....
Joe Biden headed off to Delaware for another vacation while the Taliban continue to hold American...
Joe Biden received tons of criticism for constantly checking his watch during the dignified...