The fact that the Supreme Court hasn't ruled on the Dobbs v. Jackson Women's Health...
The U.S. economy added a little more than 200,000 jobs during the month of November, the Labor...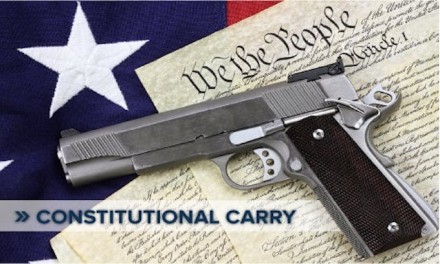 As promised, Gov. Tom Wolf has vetoed Senate Bill 565, the bill that do away with the longtime...
With the drowning deaths of 27 migrants crossing the Channel from France to England, illegal...
Latest News and Commentary
New York City on Thursday announced a COVID-19 mandate for all nonpublic school employees. Under...
Read More

13-MINUTE NEWS HOUR
The omicron variant of covid is here, and Joe Biden is ordered a travel ban from South Africa and...
Kyle Rittenhouse was acquitted of all charges recently in a trial that has caused a leftwing...
Joe Biden had a "let them eat cake" moment when he suggested that Americans who are...
Joe Biden's Food and Drug Administration (FDA) is asking a federal judge to allow the FDA to...
White House Press Secretary Jen Psaki told reporters that businesses should ignore the federal...
Shocked parents are fighting back against a school in Florida after learning that the school...
Alexandria Ocasio-Cortez says that Democrats need to be more radical and not turn away from the...
Kamala Harris had an eventful week, and her statements provide a clear picture as to why her...
The Democrats took a beating in the 2021 elections, and one thing is clear: the racial attacks by...