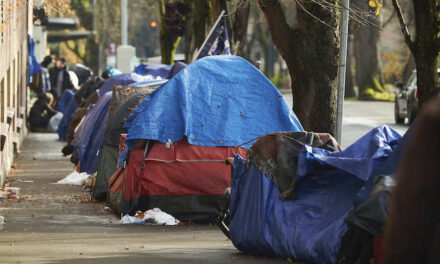 The Oregon Legislative Assembly is considering a bill to provide a universal basic income for the...
(The Center Square) – Jennifer and James Crumbley will face a trial on four counts of involuntary...
(The Center Square) – The House Freedom Caucus hit back Wednesday after its budget proposal got...
Democratic leaders in San Francisco are responding differently to the rampant lawlessness they...
Latest News and Commentary
Liberty Counsel, a religious liberty law firm, has filed suit against a Rhode Island public school...
Read More

13-MINUTE NEWS HOUR
Kamala Harris won't say if Joe Biden is running, but Harris said that she's ready to...
Manhattan District Attorney Alvin Bragg has a terrible record of putting criminals back on the...
Joe Biden, Hunter Biden, and the entire Biden family are now being investigated by the House...
Back in 2018, climate alarmist Greta Thunberg shared a tweet warning that the world only had five...
This week the Biden administration celebrated International Woman's Day by giving a...
America is at the tipping point, or, at least, the country should be. Three dramatic events have...
Is Joe Biden too old to run for reelection? During a recent interview with ABC News, Biden said...
White House Press Secretary Karine Jean-Pierre can't run a press conference. Pete Buttigieg...
ChatGPT is making its mark as accessible artificial intelligence (AI). However, like most big tech...