Rep. Rashida Tlaib (D-MI) on Tuesday accused Israel of racism due to its failure to offer to...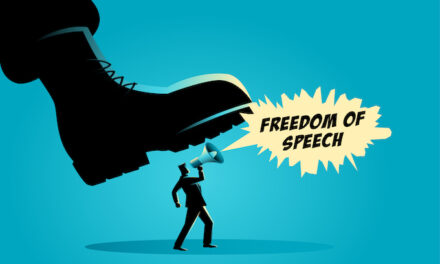 As the new Biden-Harris administration assumes power, the most basic American freedom of speech...
Joe Biden, 78, officially became the oldest president of the United States in the nation's...
My Pillow CEO Mike Lindell said during an interview Saturday with Brian Glenn of Right Side...
Latest News and Commentary
As COVID-19 mutates, it's becoming more contagious than the virus that invaded the U.S....
Read More

13-MINUTE NEWS HOUR
First, there was the Trump Twitter ban. This was followed by Facebook and Instagram also blocking...
Alexandria Ocasio-Cortez is calling for a commission to "rein in the media" over what...
Vice President Mike Pence shut down Nancy Pelosi's push to have President Trump removed from...
The Trump Twitter ban was only the start of the Big Tech purge. As conservatives fled Twitter for...
Big tech strikes back! It sounds like a movie, but it's real. Twitter has permanently...
Joe Biden is shocked at what happened at the Capitol on Wednesday. Biden came out with not one,...
President Trump blasted RINO Republicans for not stepping up and fighting against voter fraud and...
Nancy Pelosi was reelected as Speaker of the House by her narrowest margin yet. Needing 214 votes,...
It's Ilhan Omar vs. Alexandria Ocasio-Cortez! The two members of "The Squad" are...