Top Republican Says GOP Needs To 'Stop' Criticizing Early Voting, Mail-In Ballots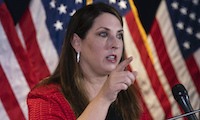 Republican National Committee (RNC) Chairwoman Ronna McDaniel on Tuesday called on GOP officials to stop discouraging early voting and mail-in balloting as the party took a loss in Georgia's runoff election. "Our voters need to vote early," McDaniel told Fox News during an interview. "I have said this over and over again."





Biden Trades 'Merchant Of Death' For Basketball Player, Leaves US Marine Behind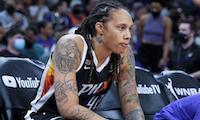 President Joe Biden held a Thursday morning press conference moments after news broke that Russia released Brittney Griner -- WNBA star and two-time Olympic gold medalist who was sentenced to nine years in Russian prison on drug possession and smuggling charges -- in a one-to-one swap with international arms dealer Viktor Bout.





Today's Edition Sponsored By:
Advertising: Follow this link for information on reaching the GOPUSA audience.


City Of San Francisco To Investigate Twitter For Providing Nap Rooms For Employees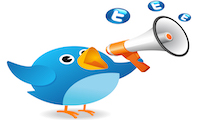 San Francisco building inspectors will launch an investigation into Twitter over reports that the company has turned offices into sleeping quarters for employees, something owner Elon Musk says are for "tired employees."





Harden The Electrical Grid, Or Suffer The Consequences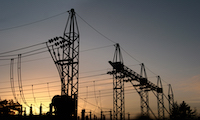 Almost 50,000 Duke Power customers in Moore County, N.C. were left in the dark on Sunday night in what has been called a domestic act of terrorism. A curfew is running from 9 P.M. to 5 A.M. as schools close and crime spikes. Most customers remain without heat, refrigeration, and water.





Today's Edition Sponsored By:
Advertising: Follow this link for information on reaching the GOPUSA audience.


DeSantis' Office: No 'U-Turns' On Decision To Strip Disney Of Special Status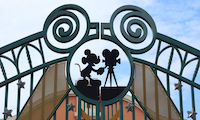 Florida Gov. Ron DeSantis has no plans to back down against corporate behemoth Walt Disney Co. after speculation that laws put in place in April to dissolve the company's self-governing power were going to be scaled back.





2 More Secret CCP Police Stations Discovered In LA, New York: Report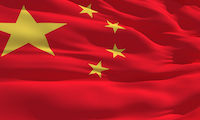 A nonprofit group has discovered 48 new overseas police stations with ties to China's communist regime, including two previously unknown facilities in Los Angeles and New York City. The newly identified sites are among more than 100 police outposts that are spread out across 53 nations.





Playing The Long Game Against Faith, Family And Freedom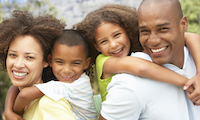 Here's the bottom line: The Left is hell bent on destroying natural families so the government can grow bigger by picking up the pieces. Democrats, with help from feckless Republicans, have advanced the Orwellian-named Respect for Marriage Act. They're trying to finish the job they began in the 1960s.





Today's Edition Sponsored By:


Philadelphia Gas Station Owner Forced To Hire Guards With AR-15s Due To Rise In Crime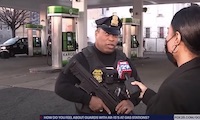 A gas station owner in Philadelphia who was tired of the crime wave sweeping the city, which impacted his employees and customers, decided to take matters into his own hands and hired a group of guards with semi-automatic guns to protect his business.





AOC Under Investigation By House Ethics Committee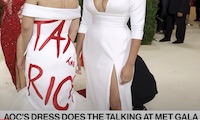 Rep. Alexandria Ocasio-Cortez (D-N.Y.) is under investigation for ethics violations, the House Ethics Committee announced on Dec. 7. It gave no explanation about the reason for the investigation.





Musk Lays Into Media For Deceiving America In Wake Of Twitter Files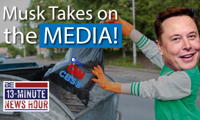 Elon Musk laid into legacy media outlets over the weekend for their actions to suppress the Hunter Biden laptop story. Not only did the media try to spin the laptop story as Russian disinformation, but now, the big networks are ignoring the Twitter Files.




Subscribe: Follow this link for your own subscription to GOPUSA.

Unsubscribe: Follow this link if you no longer wish to receive the GOPUSA Eagle e-mail update.

Advertising: Follow this link for information on reaching the GOPUSA audience.

Copyright 2000-2021 www.GOPUSA.com
A Division of Endeavor Media Group, LLC
9119 Highway 6, Suite 230, Box 85
Missouri City, TX 77459