Grant Napear, the longtime TV voice of the Sacramento Kings and radio talk-show host, has parted...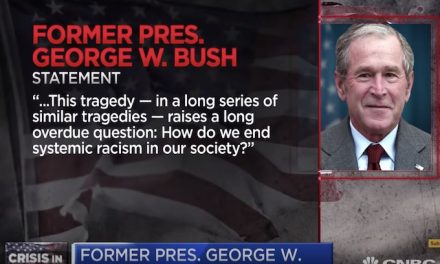 Former President George W. Bush has voiced "anguish" at the "brutal"...
A group of three or four people cut the lock and kicked in the door at Firing Line, Inc. on the...
More than 2,700 people have been arrested since protests and violence began in Los Angeles in...
Latest News and Commentary
Republican lawmakers pushed back against Gov. Gretchen Whitmer's criticism of the federal...
Read More

13-MINUTE NEWS HOUR
Ilhan Omar says lawbreakers "feel terrorized" by the National Guard. That's what...
Did Twitter CEO Jack Dorsey get played for a chump by President Trump? Twitter is now...
White House Press Secretary Kayleigh McEnany fired back at Chris Wallace and other critics from...
White House Press Secretary Kayleigh McEnany ripped into reporters for not doing their jobs and...
In today's Dinesh D'Souza interview, we talk about Joe Biden's latest gaffe,...
In a leaked Joe Biden audio recording, Biden is heard telling then-Ukrainian President Petro...
Are you ready to go back to work? With sky-high unemployment and a closed economy from the...
Did Barack Obama forget about Obamagate? In a pair of commencement speeches, Barack Obama ripped...
Greta Thunberg, coronavirus expert? That's the message CNN was sending out when they picked...