New York Gov. Kathy Hochul used a Brooklyn-based evangelical megachurch, the Christian Cultural...
Accusations and counter-accusations are flying over the COVID-19 vaccine and its effectiveness, an...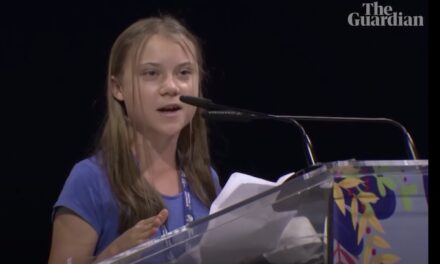 Ahead of a major climate summit in a few weeks, activist Greta Thunberg again ramped up pressure...
WASHINGTON (AP) — In his first congressional testimony on the tumultuous U.S. withdrawal from...
Latest News and Commentary
State lawmakers were told in a Friday hearing that the Arizona election audit uncovered...
Read More

13-MINUTE NEWS HOUR
Fox News' Chris Wallace made a stunning recommendation on Fox News Sunday. While...
Joe Biden blasted U.S. Border Patrol agents who were on horseback by saying "they will...
Democrat Maxine Waters blasted Border Patrol agents by calling them "cowboys" and by...
Kamala Harris actually made a statement about the border crisis. She has practically disappeared...
Joe Biden headed to the beach over the weekend as multiple problems continue to grow for his...
Joe Biden did it again. During a press conference with leaders from the U.K. and Australia, Biden...
Alexandria Ocasio-Cortez was in full virtue-signaling mode this week as she attended the exclusive...
This past Saturday, as Americans paused to remember those lost during the attacks of September 11,...
The resurgence of the terror threat in Afghanistan thanks to Joe Biden's disastrous exit...