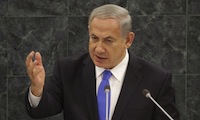 Netanyahu: Hamas, Islamic State group share creed
In a blistering speech to the United Nations, Israeli Prime Minister Benjamin Netanyahu warned on Monday that Hamas and the Islamic State group are "branches of the same poisonous tree," both bent on world domination through terror.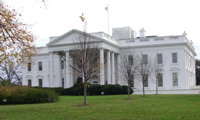 Intruder went much further into White House than public was told
The intruder who climbed a fence made it farther inside the White House than the Secret Service has publicly acknowledged, a Republican congressman said Monday.


Judge declares there is no right to free water
The judge overseeing Detroit's bankruptcy refused Monday to stop the city from shutting off water if people can't pay their bill, saying there's no right to water and the law doesn't give him the power to keep the taps open anyway.