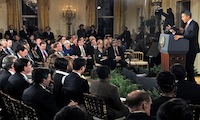 Obama's obedient lap dogs
Members of the national media are never so unattractive as when they turn the spotlight on themselves, and their weekend hissy fit after President Obama ignored them proves the point. It was the equivalent of a lovers' quarrel over leaving the cap off the toothpaste tube.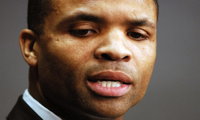 Thieves: Jesse Jackson Jr., wife, plead guilty
It was the kind of runaway spending usually reserved for someone with newfound riches and former Congressman Jesse Jackson Jr. admitted Wednesday that he conspired with his then-Chicago alderman wife to pay for it all with campaign money and cover it up.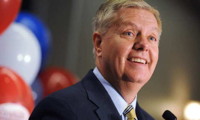 Sen. Graham wants more answers on Benghazi
Republican Sen. Lindsey Graham says he is unsatisfied with the White House responses to questions about the attack on the U.S. diplomatic post in Libya and he will block President Obama's pick to lead the CIA until more information on the Sept. 11 incident is disclosed.